Take a full page screenshot of any screen you are working on, be it a webpage or a programming screen. Crop it as per your requirement and save it for future use. Draw doodles in it, or even write text. Easily save and share on any social networking platforms. This app opens an overlay after creating a screenshot. You can crop, edit and share (or save) this screenshot immediately after taking it.
Guide to use : Screenshot Capturing Tool
Open Your application and choose any option that you want to perform
Start : Capture screenshot

Video Rec : Record video

Gallery : Edit Gallery Photo or screen
Start 
Once you click on the Start button it shows  all active window screens to capture a screenshot.

Click on the window which you want to use and click on the ok button.

On the Top Left corner there's a drop down menu which allows you to choose between two options.




Share your Window: When you have multiple windows open and you want to select a specific window.




Share your Display: When you want to take a screenshot of your current display.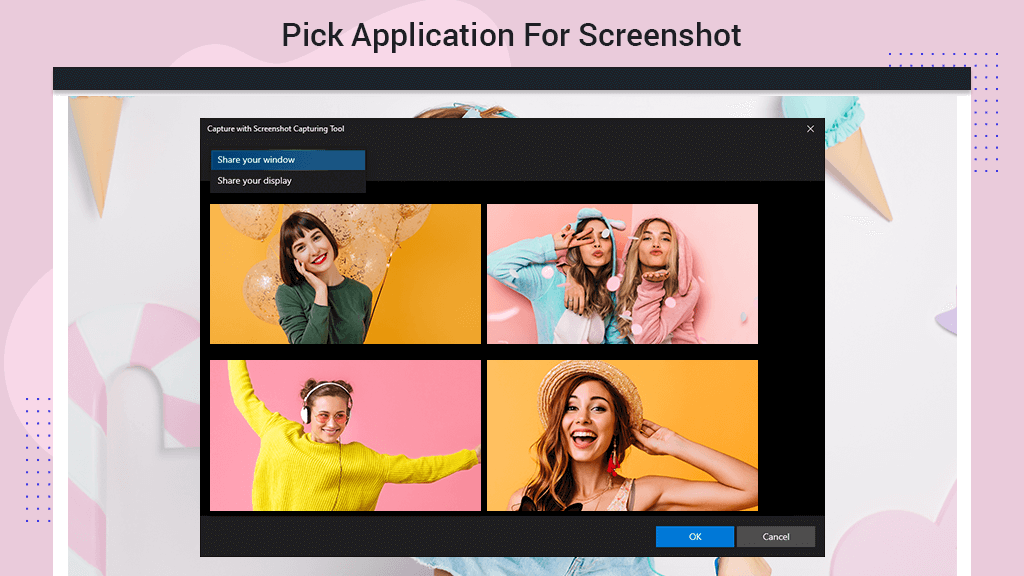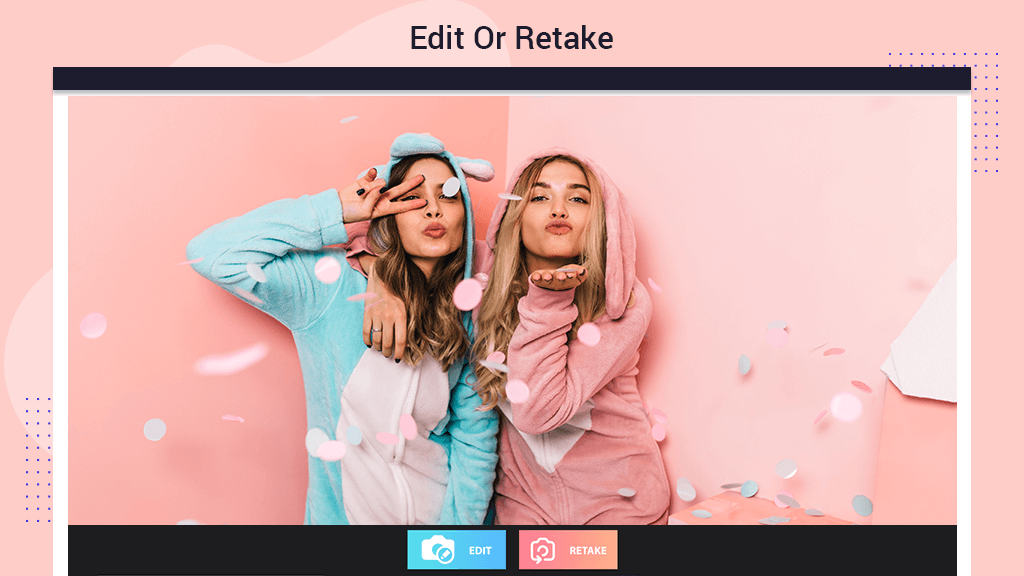 Gallery
If you select an image from your gallery follow these steps to edit your image. 

First thing you see when you start editing is to "Crop" the image you've chosen. 

Crop the image according to your preferences and to move further, click on "Crop". 

You'll have multiple options here to edit your image.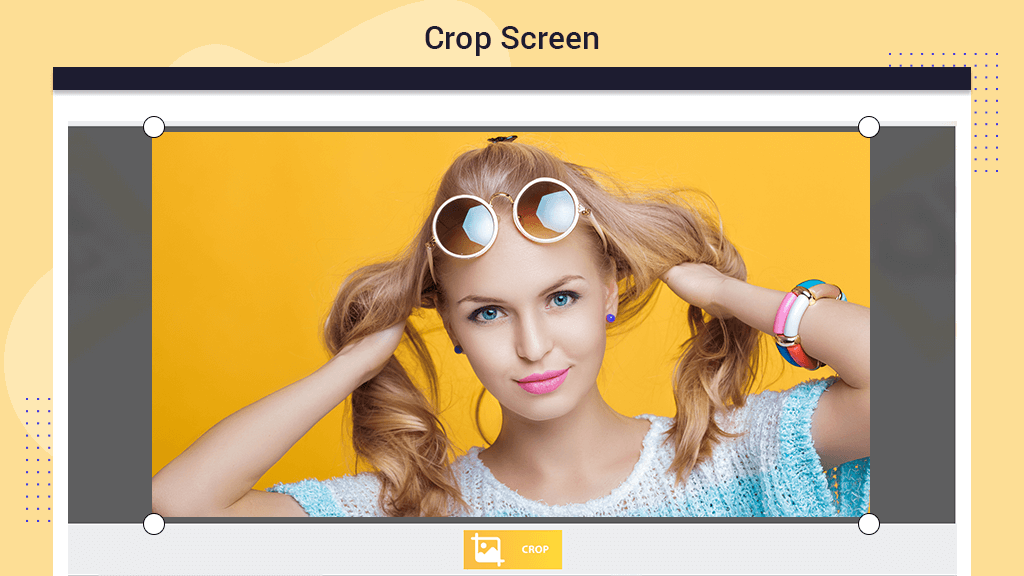 Starting from "Mark". You'll need this to put markings on your image. It could be a textual representation or drawings.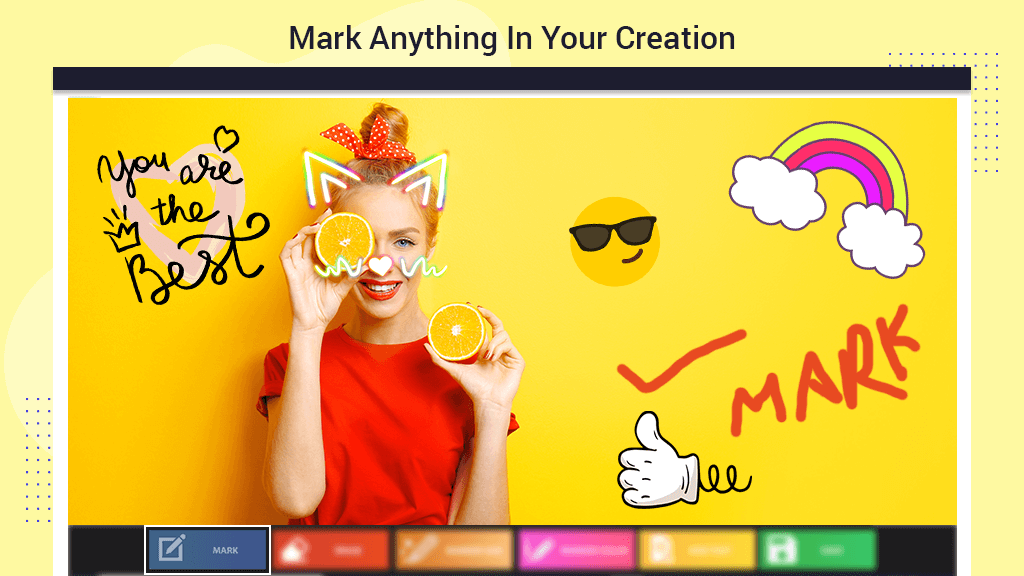 If you draw a line by mistake, don't worry, click on the "Erase" button. 

Hover around the drawings to erase them easily.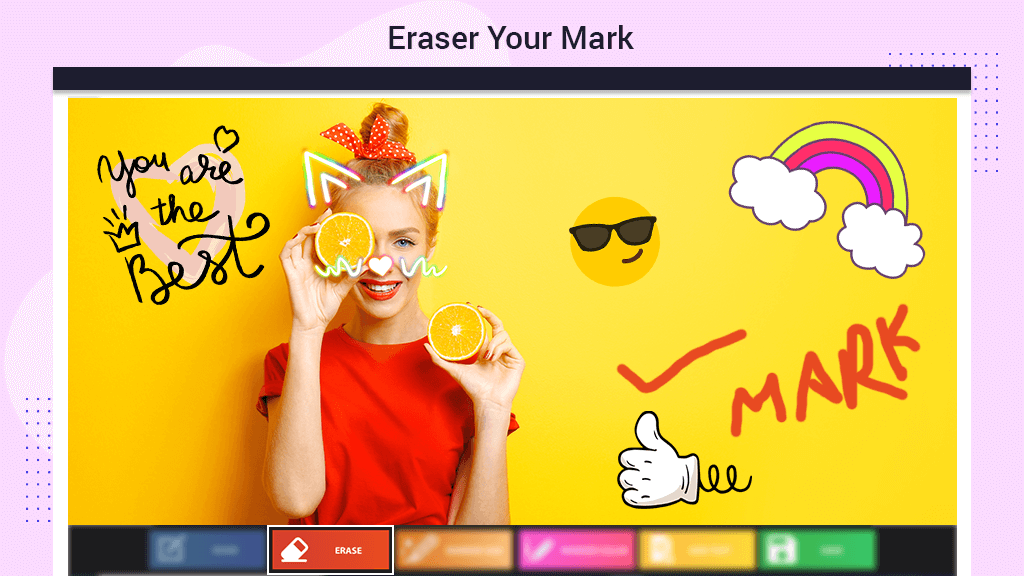 You can increase and decrease the size of your marker, click on the "Marker Size" button and drag the cursor to finalise the size of Marker,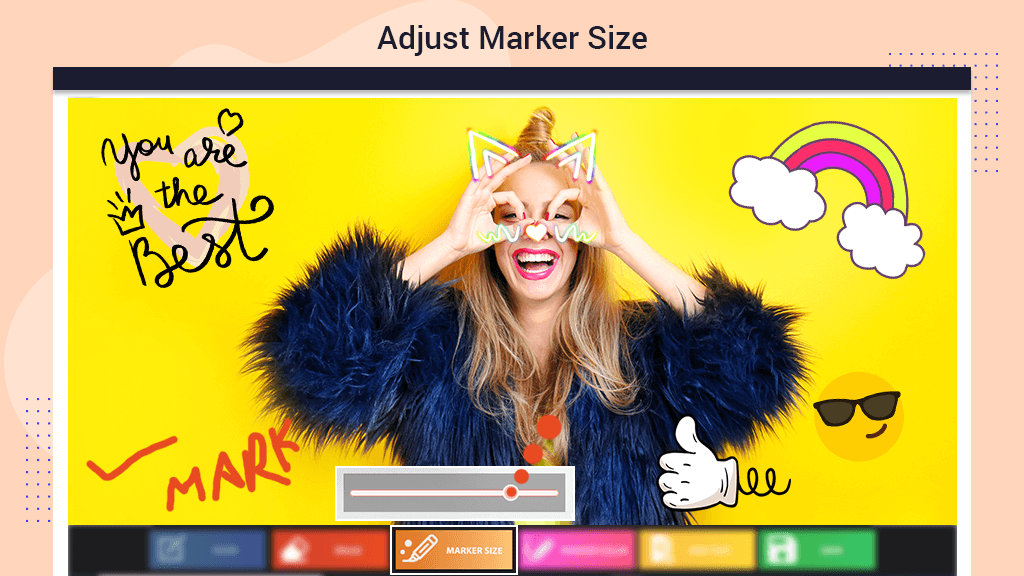 To change the color of the marker you are using on your pictures, click on "Marker Color" and choose from multiple shades and colors.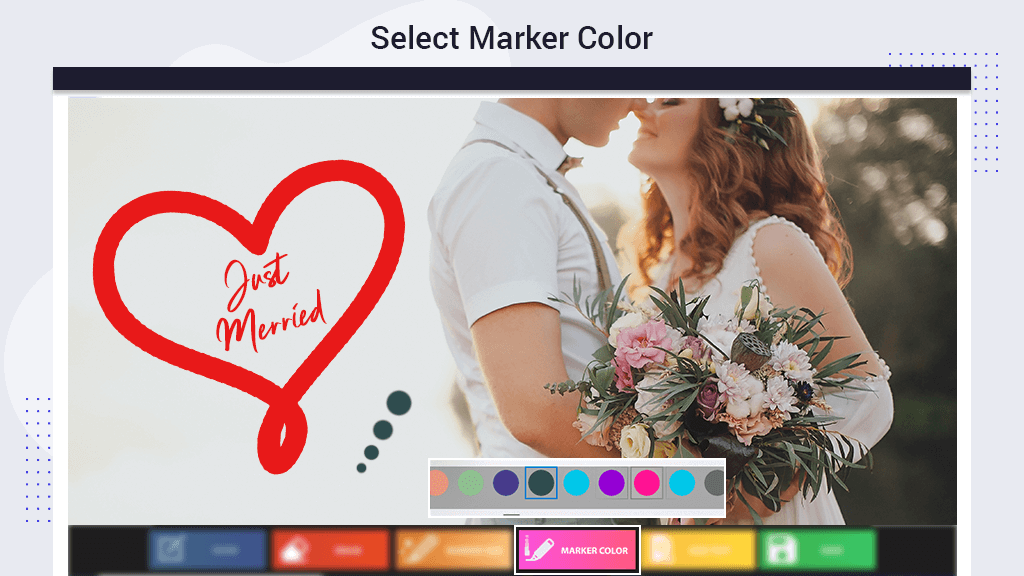 Click on the "Add Text" button to create an amazing text style for your image. You can use these for captions, Quotes and a lot of other creative designs. 

Here you can first type your text. After that choose the style : Normal, Bold or Italics. 

Change the text color and finally choose the text design.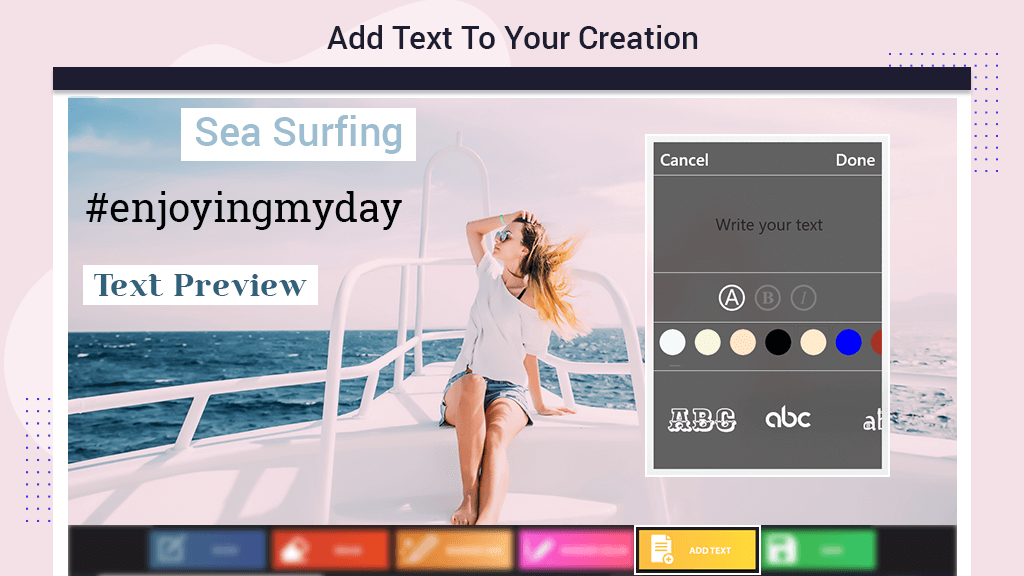 Once you have completed all these steps, click on the "Save" button to share it with your friends and family.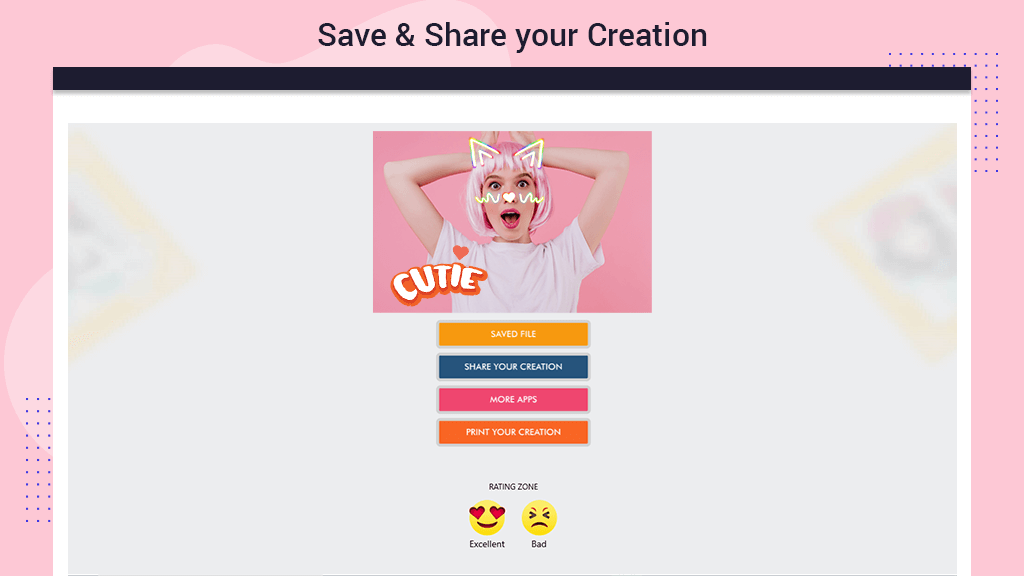 Video Rec.
Click on the video record button and after that click on the desktop icon here you can see all active windows select any window which you want to record.

After selecting the screen choose the screen option that shows on the left.

Click on start recording button to record your video after click on start recording goto the selected application which will work on the application it's recording.