Social media demands a great presence and creative outlook. Putting up simple pictures only attracts a small audience now; not even slideshows are enough. You don't have to be basic anymore; we have the best app for you in the game. Our app will revolutionise your social media and remove the basic factor. As we are bringing you the lyrical status videos with music. This may sound impossible, but now it's not. Get ready to edit your videos like a pro editor. Our new and advanced features are here to help you out. Take a quick look at our new features.
Step 1: Start- create a beautiful lyrics video with us.
Get ready to create your own personalised videos with music and lyrics. Our app provides music in different languages as we care about our users' tastes. Diversity in our music is very appealing; we have music in Tamil, Hindi, Haryanvi and many more languages. Take a look at our easy-to-follow steps given below to start making your own status videos.
Open "My Photo Lyrical Status Video Maker With Music" on your PC or Laptop.
Click on the "Start- create a beautiful lyrics video with us" option present on the home screen of the app from the left side of your screen.
Step 2: Select any language option on the top of the screen by clicking on it.
Choose any song from the selected language given under it.
Confirm the song by clicking "okay" on the confirm song option.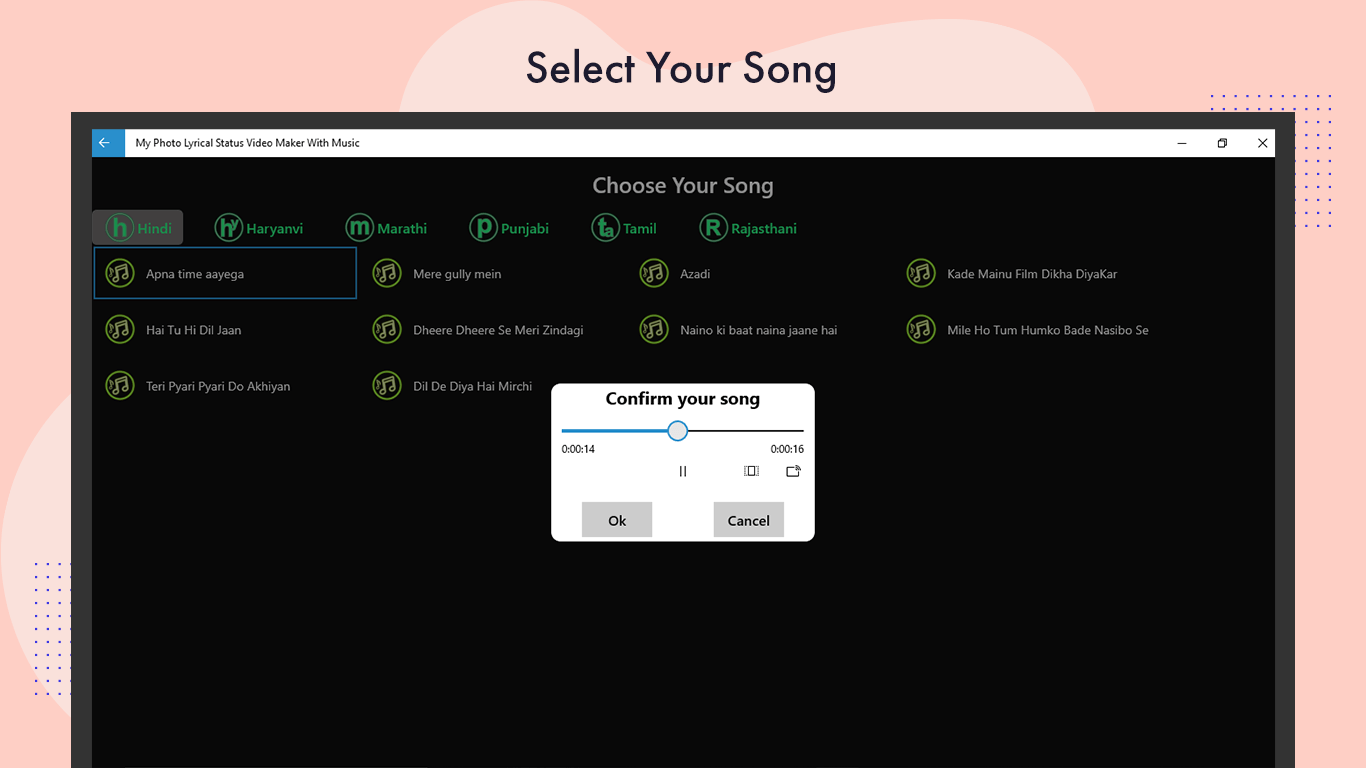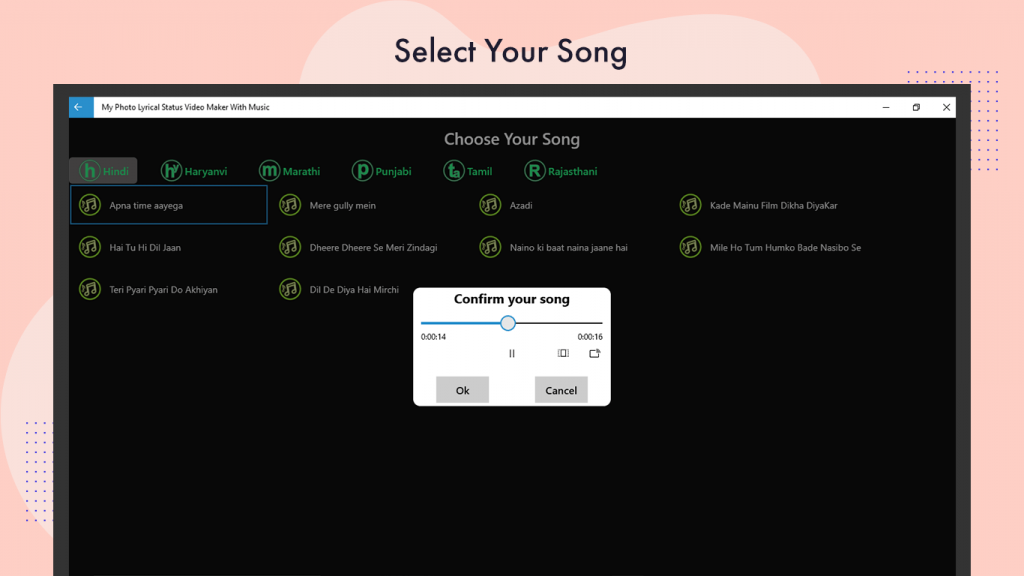 Step 3: Click on any of your desired options, "photo slideshow" or "record a video".
After clicking on the "photo slideshow" option, select any 8 pictures from your device.
Rearrange the pictures by holding the left click and dragging them to the desired position.
Click on the "next" option to create the slideshow video.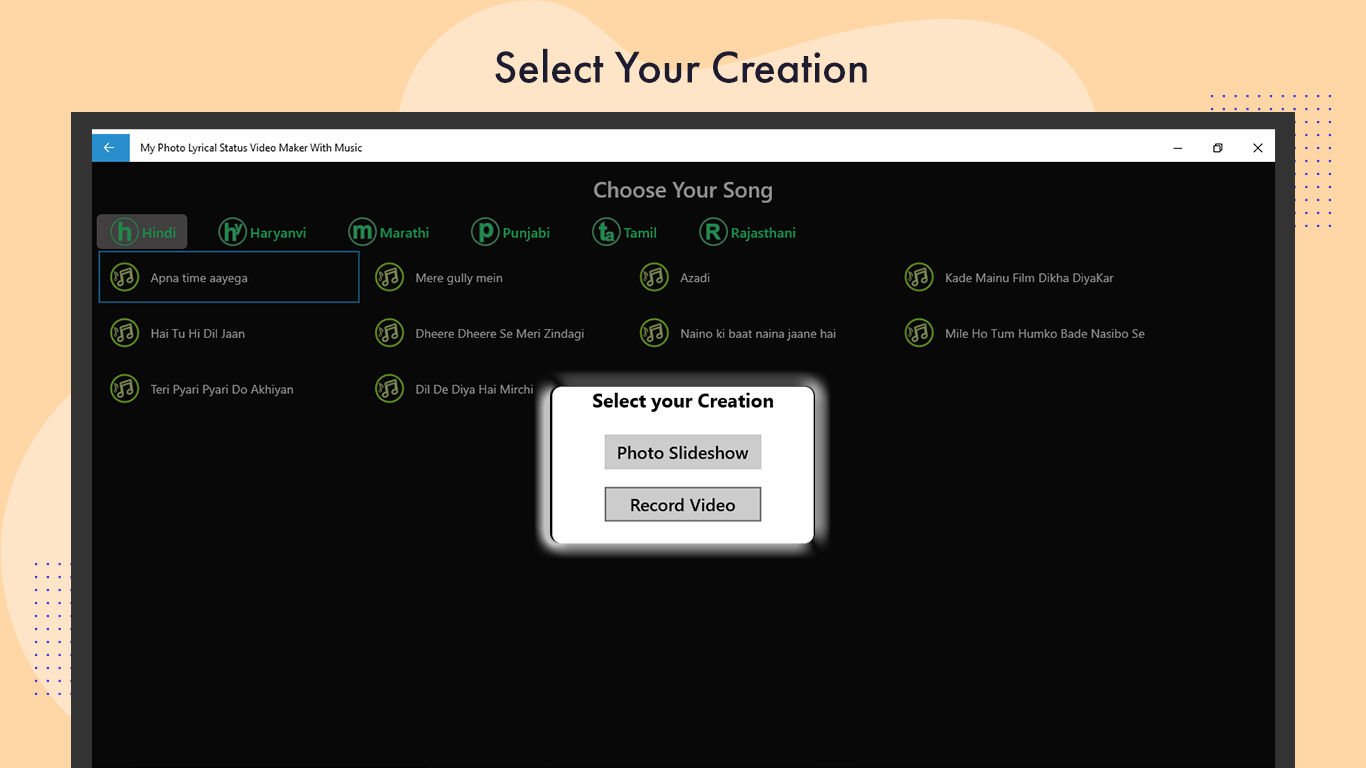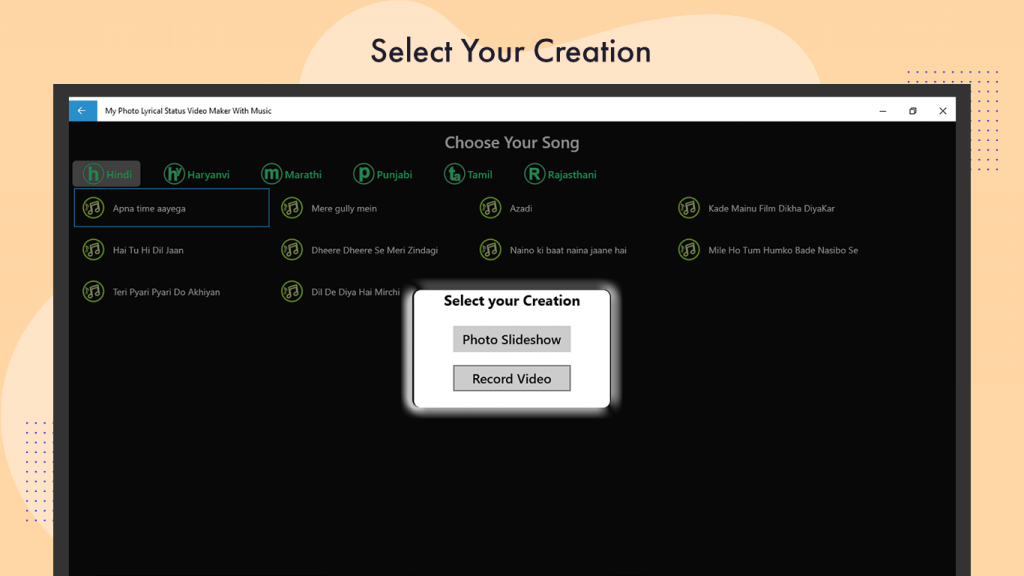 Step 4: Click on the "position" option at the bottom of the screen to select the desired position of lyrics in your video.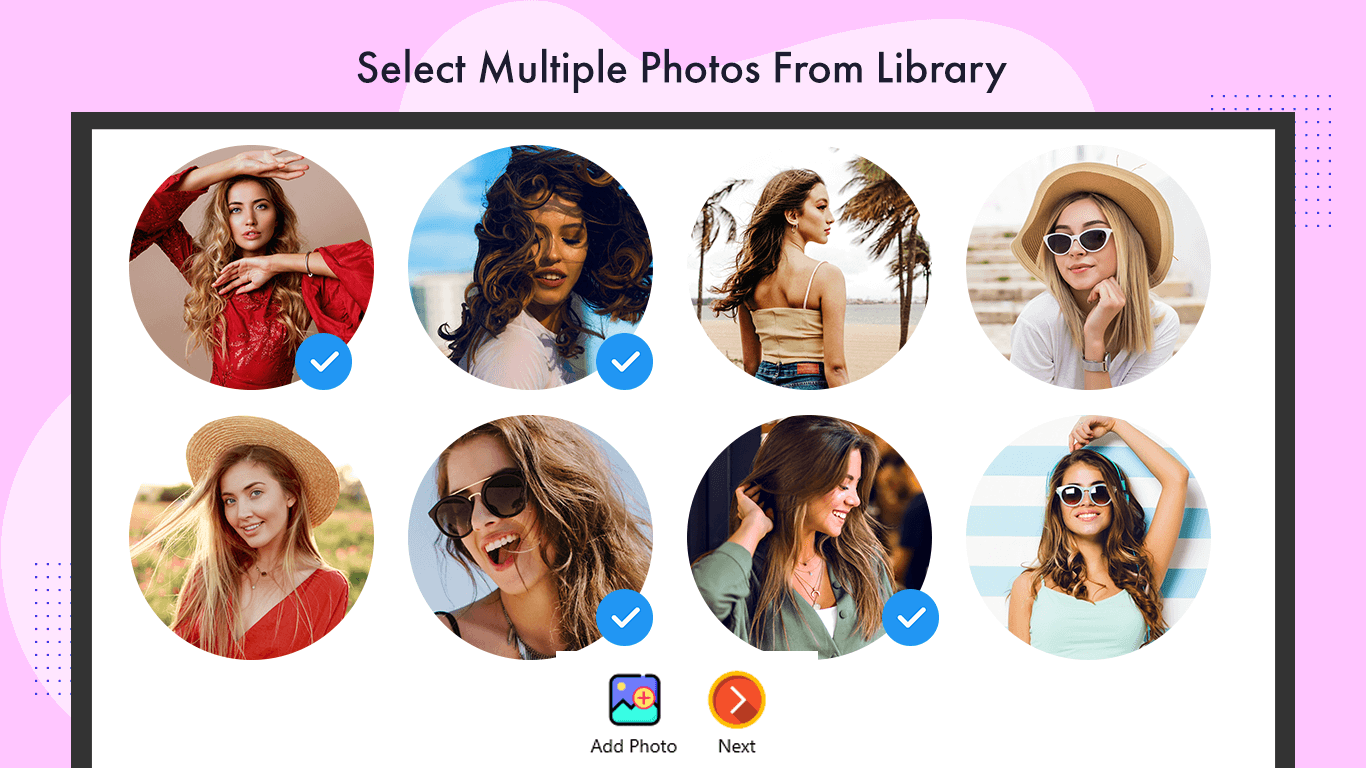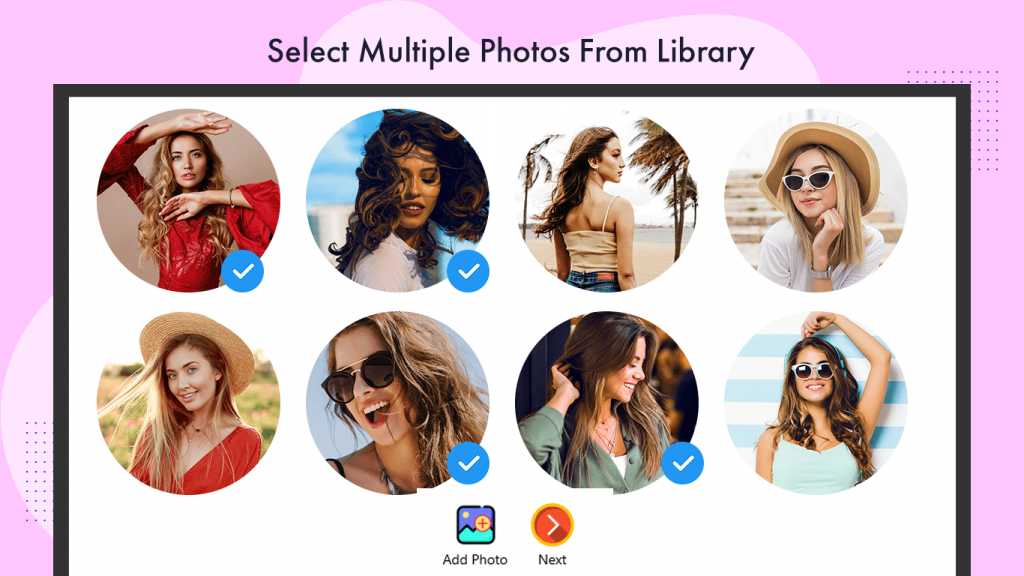 Step 5: Set Lyrics Position
Click on the Position button and choose the Lyrics position.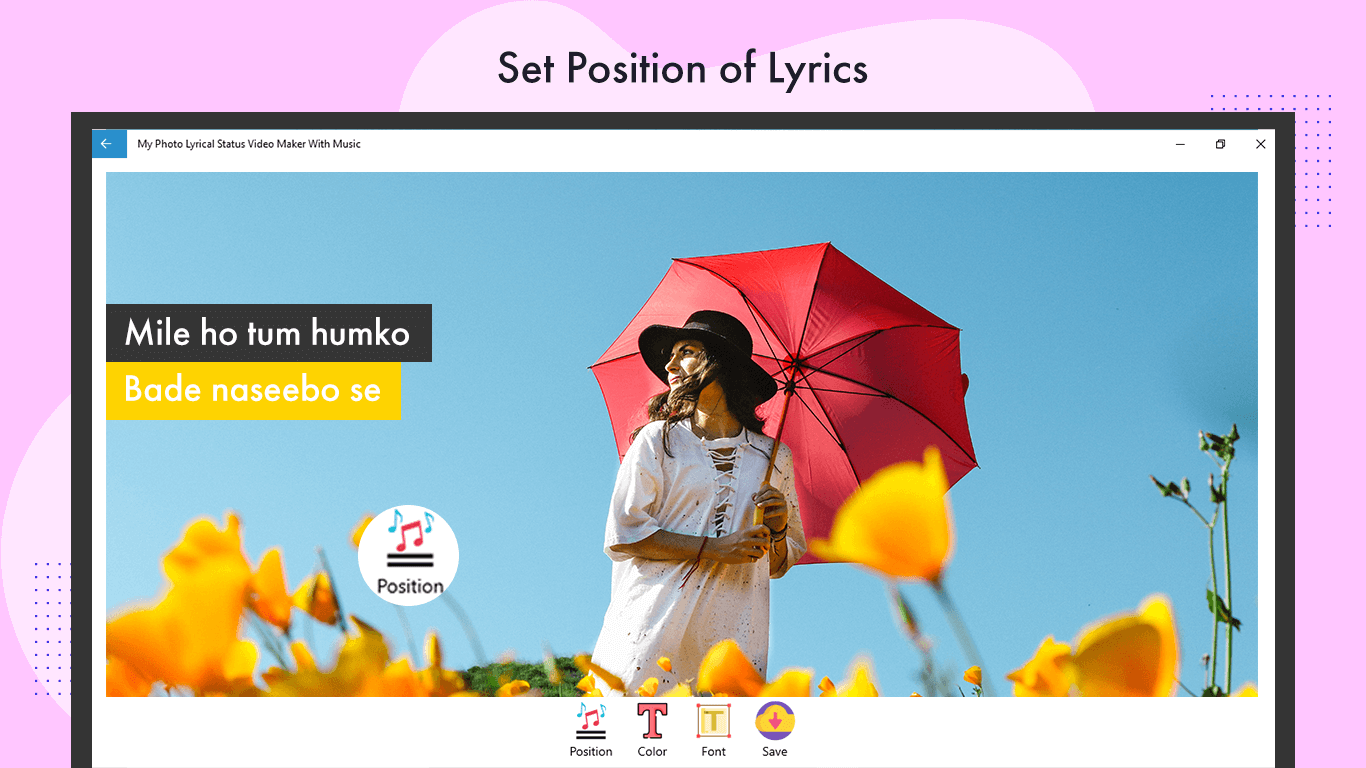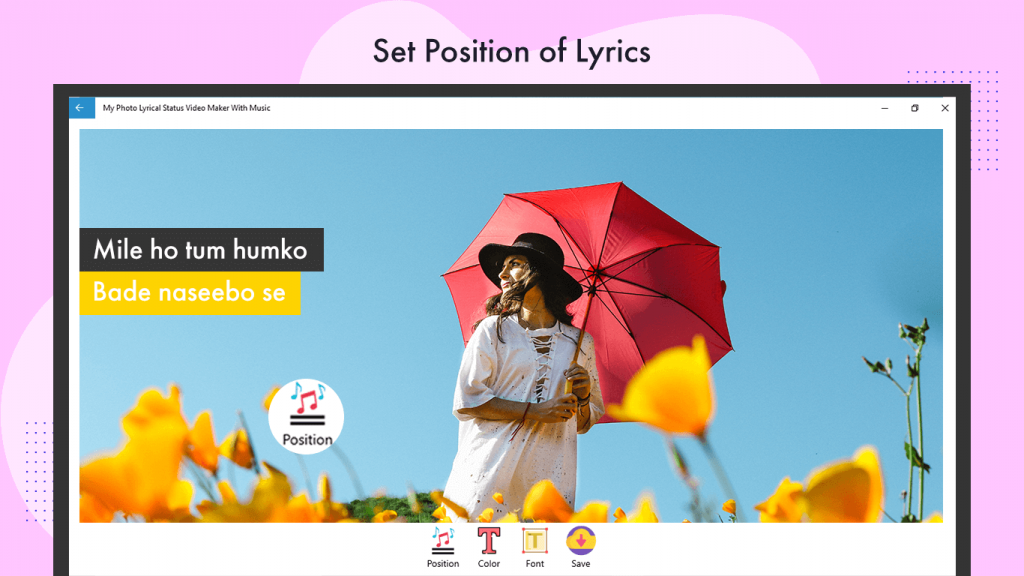 Step 6: Click on the "color" option to select your desired color for the lyrics text.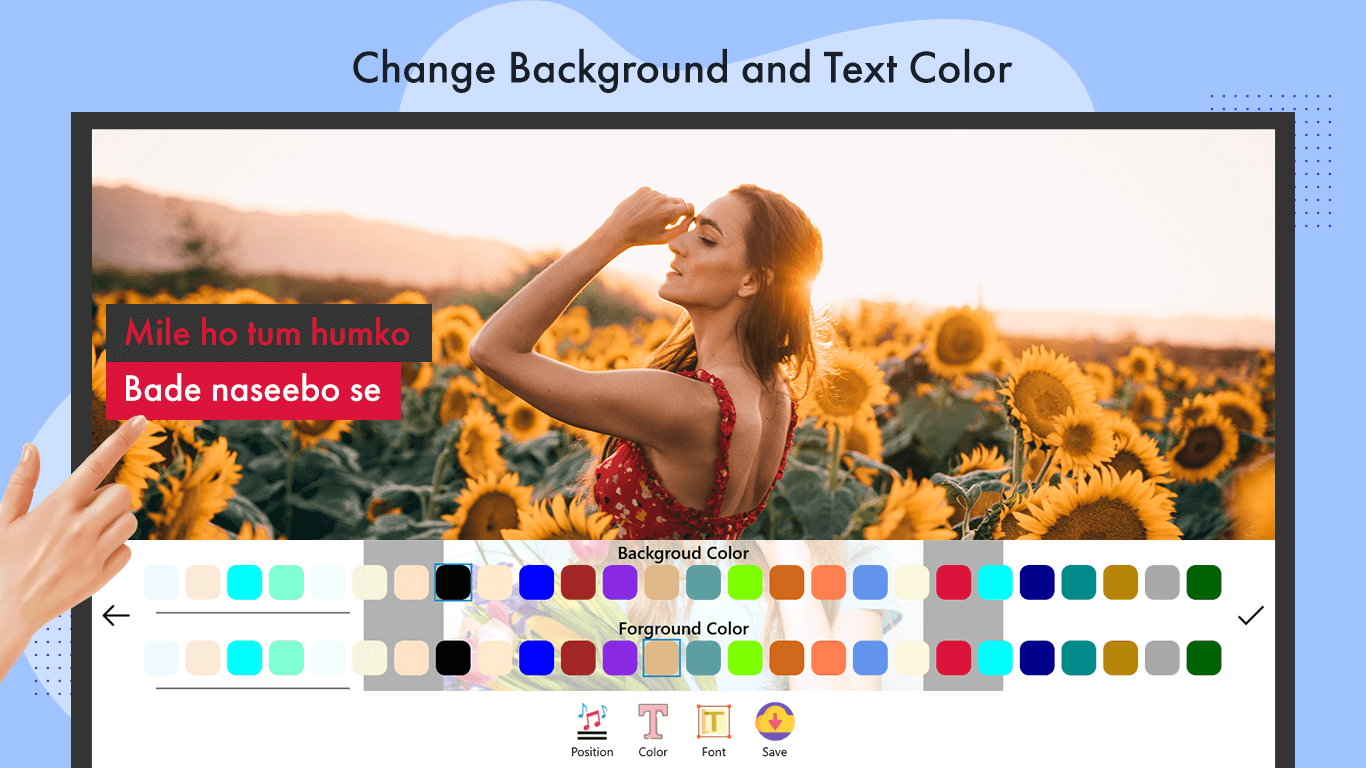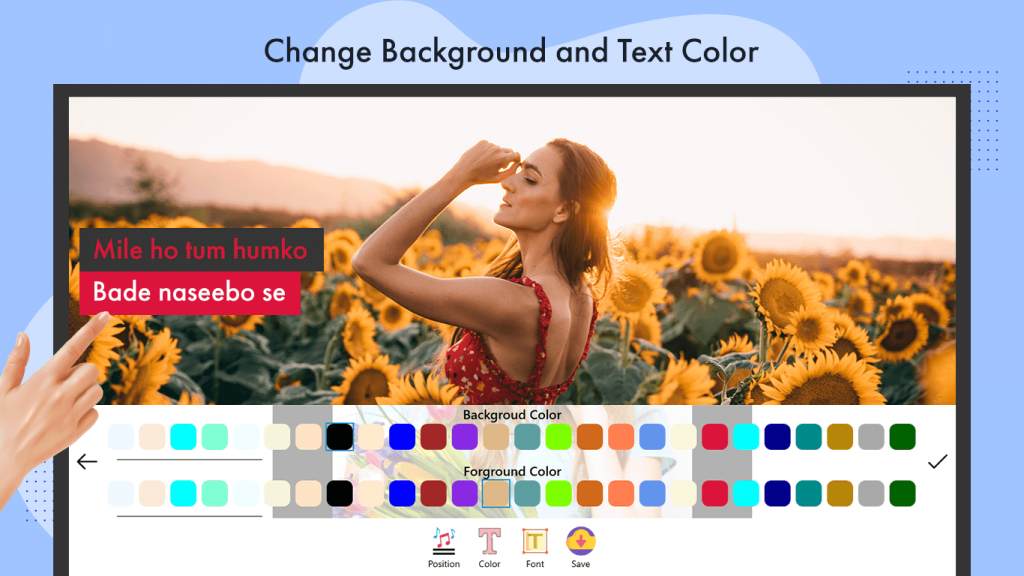 Step 7: The "font" option will allow you to select any font for your lyrics text from the given font choices.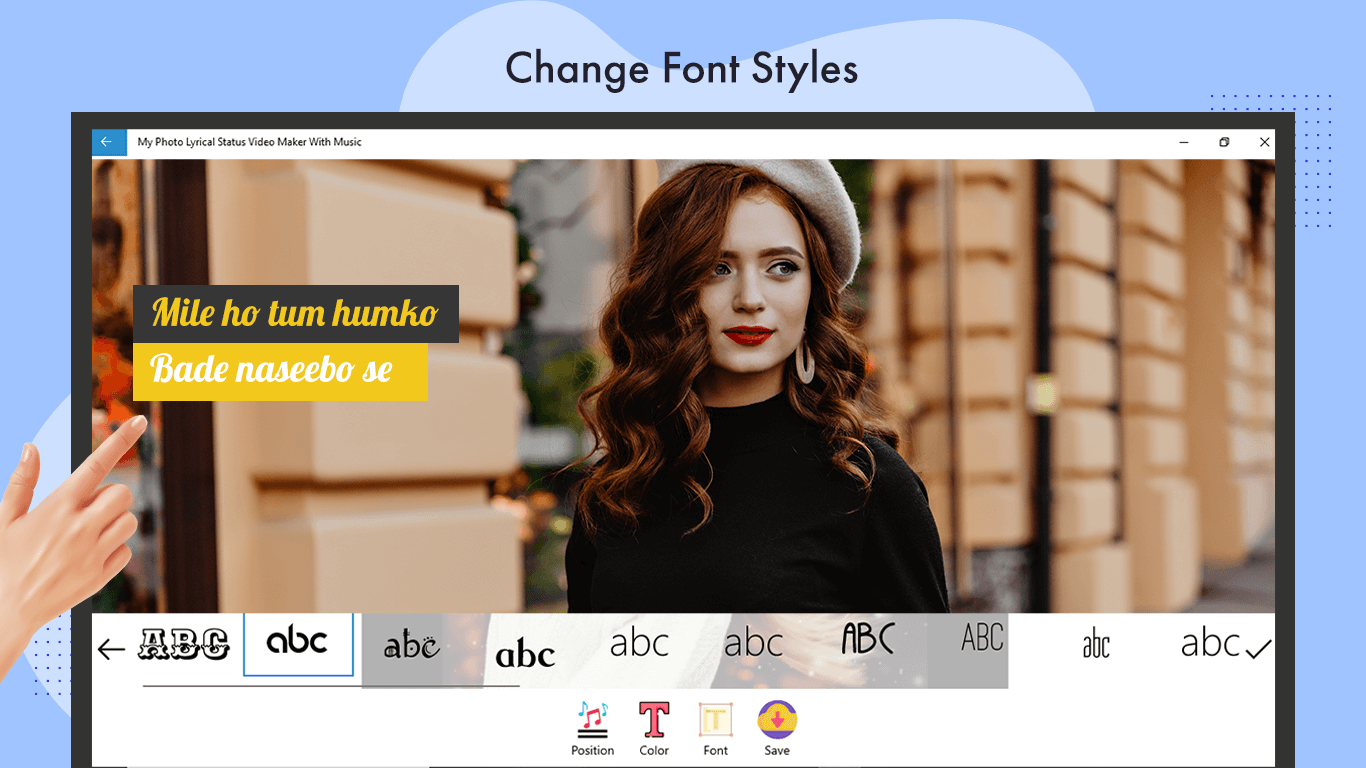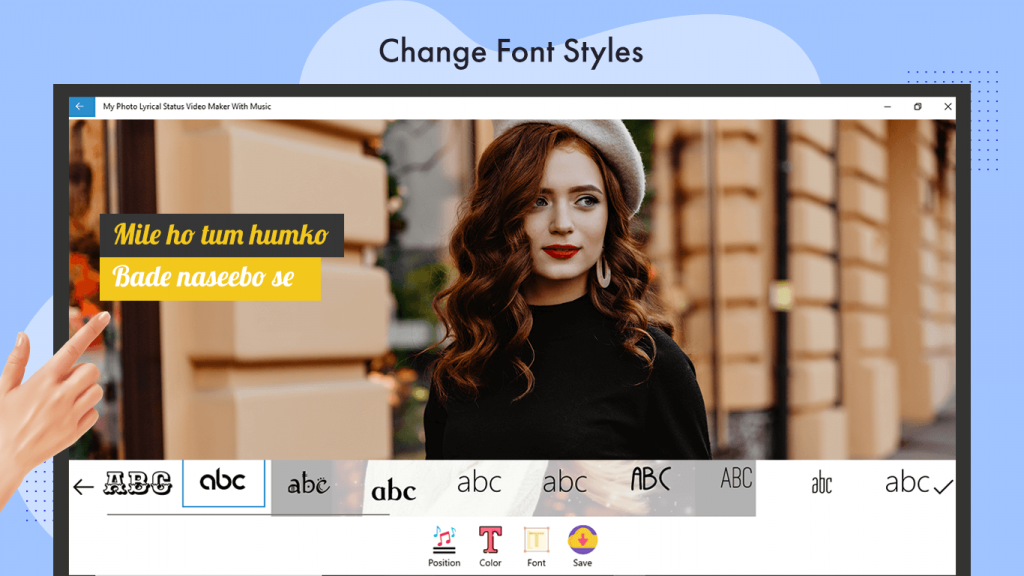 Step 8: Click on the save option to successfully save your created slideshow music lyrics video on your device.