If you are also fond of playing with different kinds of audios and music, knowing how to convert your audios in different formats is very important. But it's not as easy as it sounds there can be a lot of complications and dealing with such advanced settings can bother a lot.  But now with our app "Audio Converter" we are bringing you the advanced and easy to use options to convert your audios in your desired formats easily. Check out our features given below and follow the easiest steps to start converting your audios.
Audio converter is an easy-to-use audio file converter application, so that you can convert from any form of audio to other formats like .mp3, .wav, .m4a, .wma, .aac, .aiff, .flac. and much more. Audio Converter takes three simple steps to finish audio conversion.
Multiple audio formats have been provided which makes the conversion task very simple. This has a nice interface and simple to use application. You can trim the audio as well.
FEATURES:
Change the audio quality to low, medium or even high as well.

Provide custom settings for setting quality of audio file.
Our trim and convert feature allows you to trim your audios as well and convert them in any desired feature. Trimming audios was a very complicated procedure but our app made it the easiest thing for you. Now you can remove the unwanted part and make it your way. Just follow these easiest steps to enjoy our "trim and convert" feature to the fullest.
Step 1: Click on the "trim and convert" option present on the bottom of your home screen of the app.
Step 2:  Choose your desired audio file from your device to start the conversion process with the "trim and convert" option.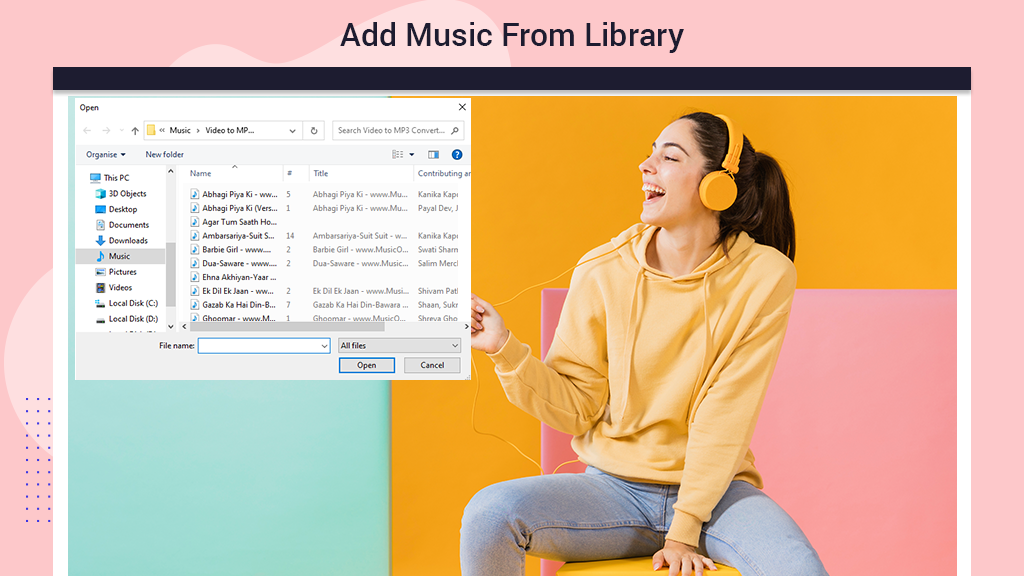 Step 3: After selecting the file, you can select the desired format from the format option on the top of the screen and choose one from the given list.
 Drag the cursor along the bar to trim the audio accordingly.

After done with the trimming click on the "tick mark" icon on the bottom right corner on your screen.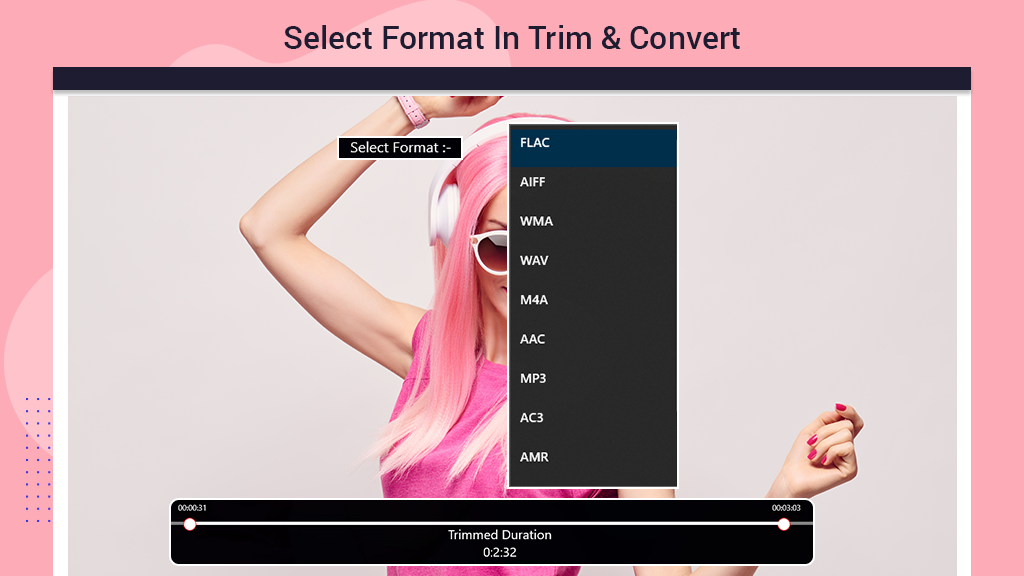 Step 4: Click on the profile option to select your desired profile from the "profile" option just under the "format" option and choose one from the given list.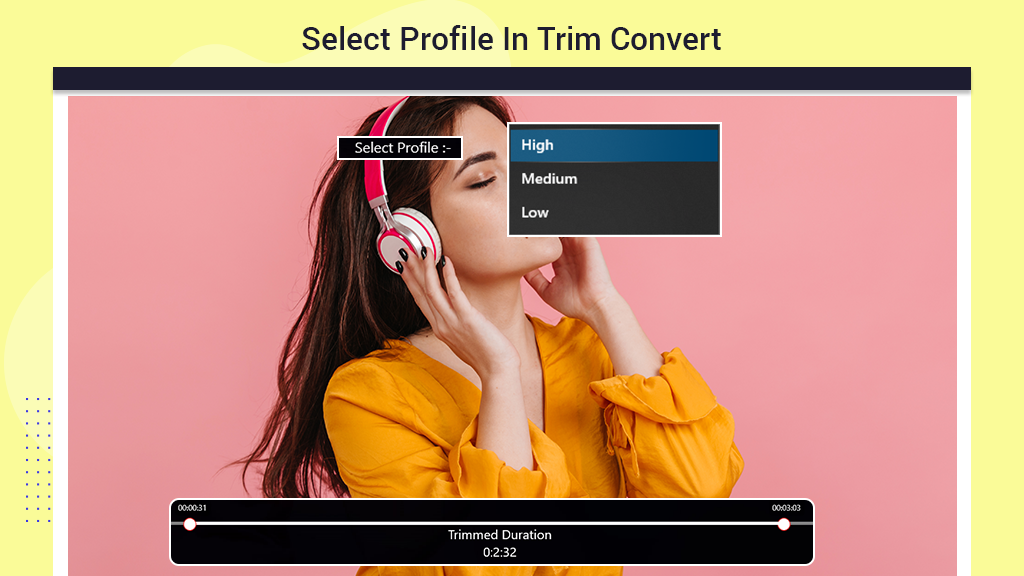 Step 5: Click on Trim and convert button and wait to convert it will save in your file location that on your screen.