Video editing is very professional; being amateur can cause many problems. If you want to edit your videos, our app "Video maker of photos with music: Video maker, Slideshow editor" brings you the most advanced and easy-to-use options to edit your videos. Now you can edit your videos and make slideshows simultaneously with no more complications, look at our specially designed features to make editing more fun and easier for you. Follow the easy steps given below the features to use them properly.
Video Maker of Photos with Music: Video Editor Slideshow Maker is the easiest video editing tool and slideshow maker to make stylish videos/photos.
This app offers the best tools to quickly apply the overlaying theme/merge/rotate/trim your clips. You can trim video in parts, merge images from your gallery or album, and compress video without losing quality like a professional video producer. Only takes one tap to create an awesome music video or ideal slideshow instantly.
Step 1: Open Video Maker of Photos with Music: Video Editor Slideshow Maker on your device.
Click on the "rotate video" option in the second row on the home screen of the app.
Step 2: Choose any angle option given at the bottom of the screen to rotate the video,
respectively.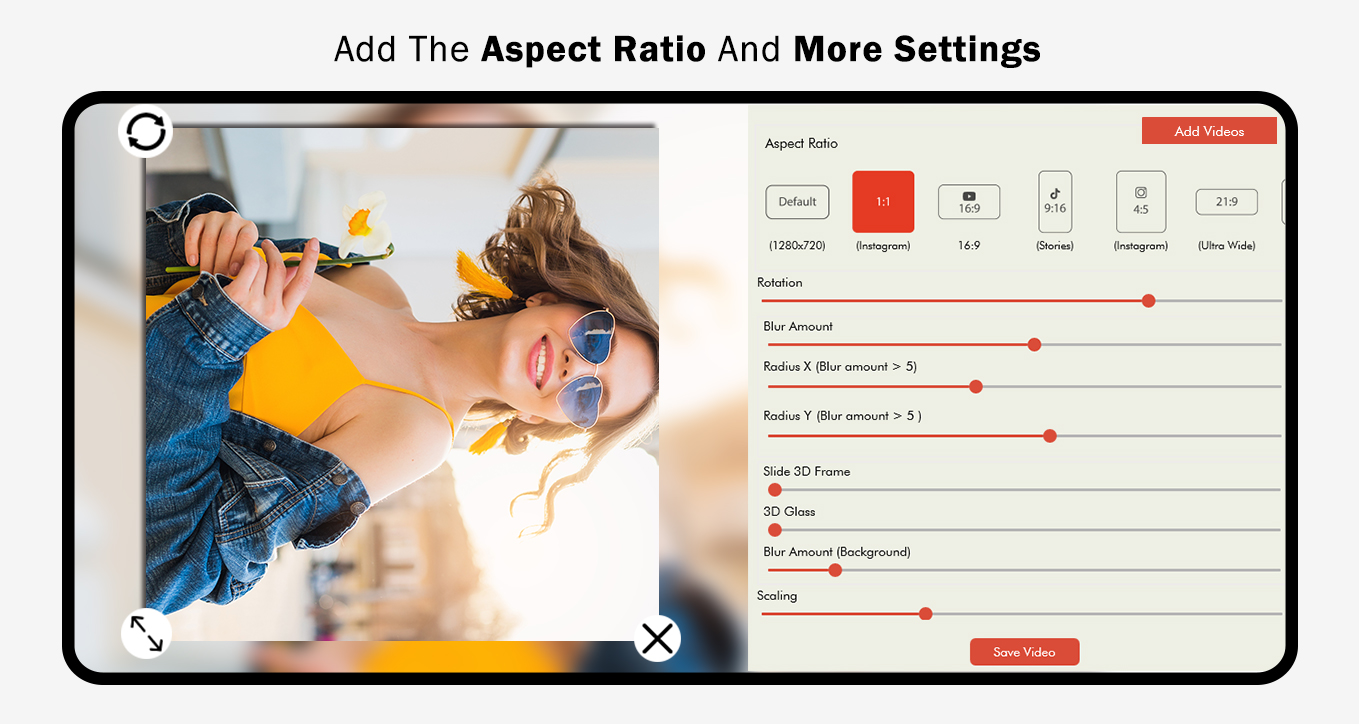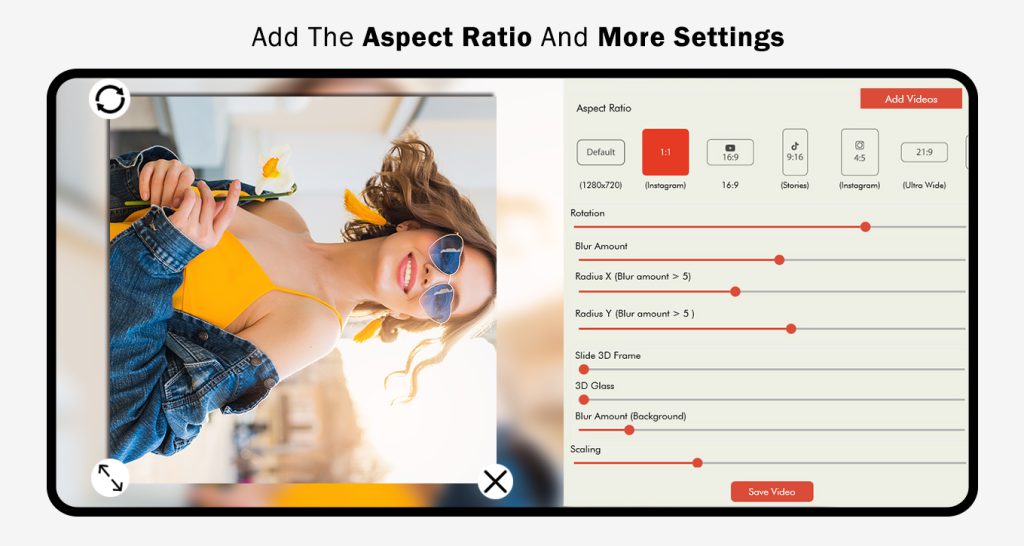 Step 3: Click on the "save" option in the top right corner to save the video.