Photo Collage Maker is a powerful and easy to use photo collage maker and photo editing app.
Collage Maker help you create perfect picture collages. You can pick any layout and edit collage with filters, stickers, text and much more and then share with friends on Instagram, Facebook, Messenger, WhatsApp, Twitter and other social networking platforms.
Collage: Just select some images you love, you can easily put them in a perfect layout, add numerous styles of background, text, sticker and frame to make your pics art, creating unique and awesome collages of your own.
Edit :Create photo collage with multiple layouts in seconds. Make perfect photos with great filter effects by adjusting the details of brightness, contrast, warmth.
Freestyle: Try freestyle if you don't like being fettered and the fixed template frames. Determine the location of the photos and the placement of materials on collage by yourself.
Templates: Multiple Layouts of frames or grids to choose from!
Features:
Layout: Multiple layouts of frames or grids to choose from.
Crop: You can crop photos freely.
Background: Make blur backgrounds or apply any other color.
Border: You can choose the border width and rounded corner size.
Frame: Built in multiple art photo frames to choose from.
Filter: Built in high quality filters.
 Adjust: Make perfect photos with great filter effects by adjusting the details of brightness, contrast, warmth.
Sticker: Built in multiple funny stickers.
Text: Add text on photos with multiple style fonts and color and other customizations.
Doodle: Doodle on pictures, including enriched colors and adjustable strokes.
Step 1: Lunch Photo Collage Maker – Photo Grid, Photo Editor & Montage application in your device and choose option collage, edit or freestyle to start making amazing style collage and photo.
Step 2: Choose Edit option and choose your photo from your gallery. after that choose the ratio for your creation.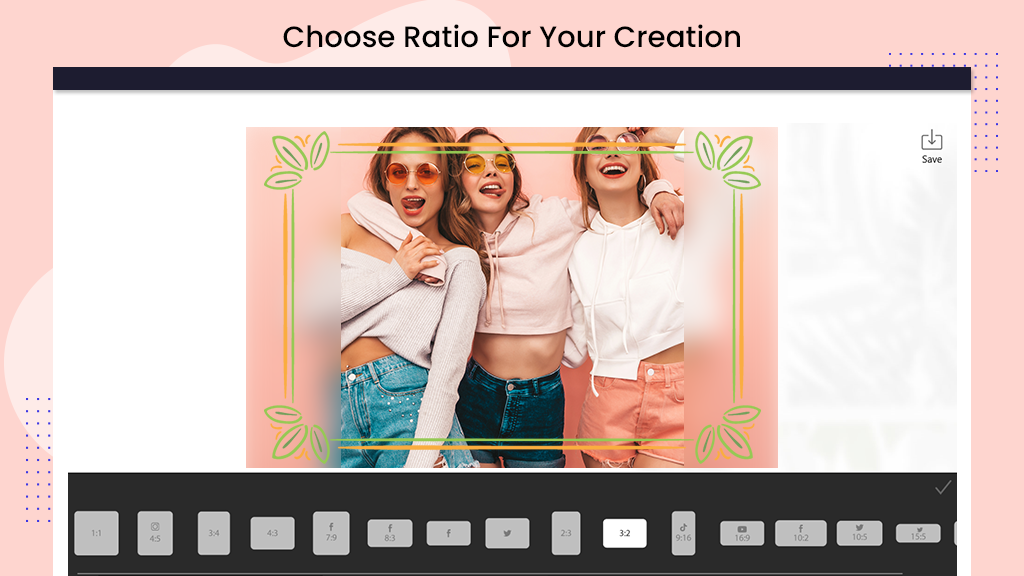 Step 3: Click on shape button and choose shape for your creation, apply awesome shape layouts.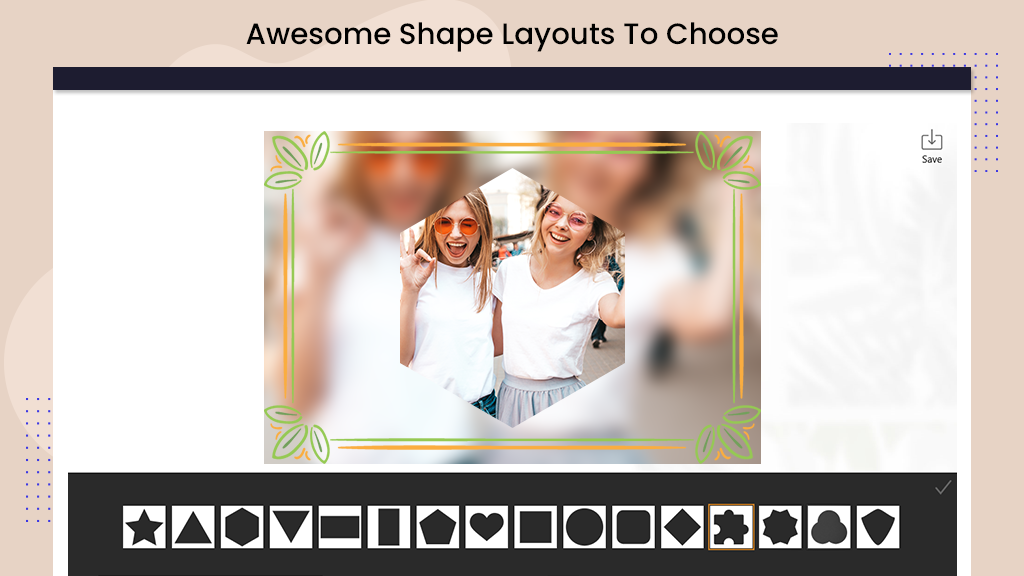 Step 4: To Add Background click on background button and choose amazing background images.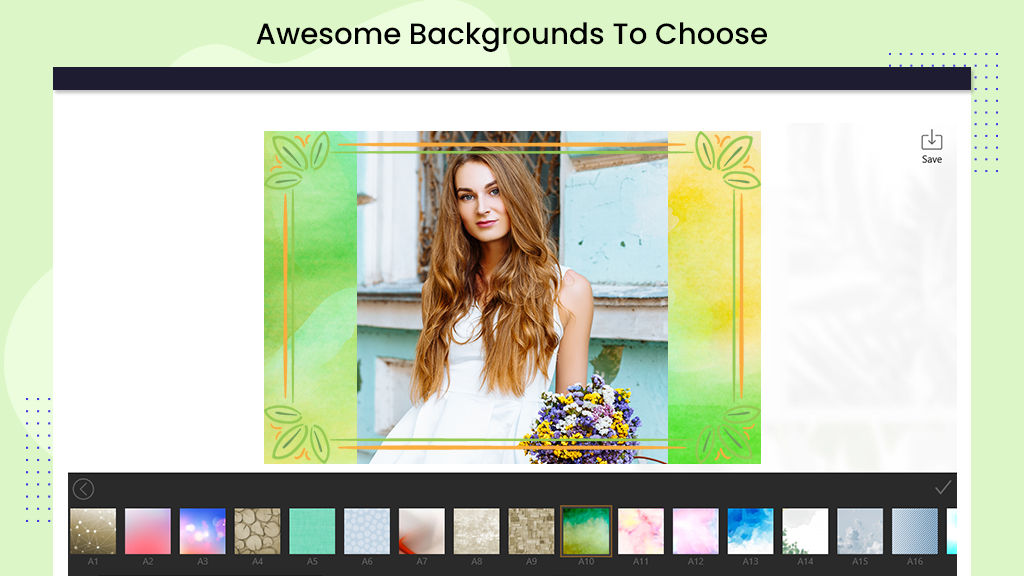 Step 5: To add awesome frame on your photo click on frame and choose frame to apply on your photo.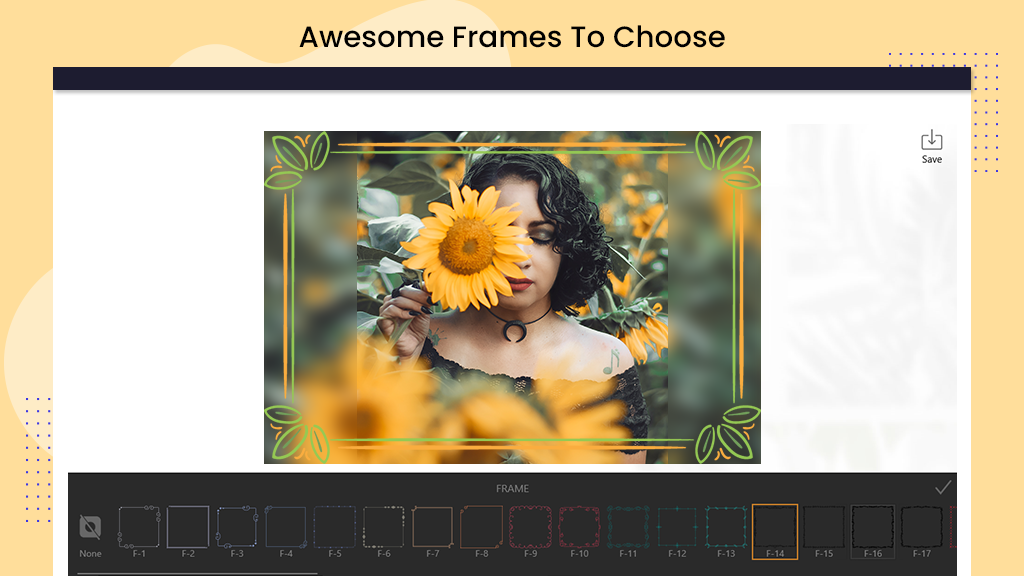 Step 6: To Add filter effects on your photo choose filter button and choose filter effect to apply on your photo.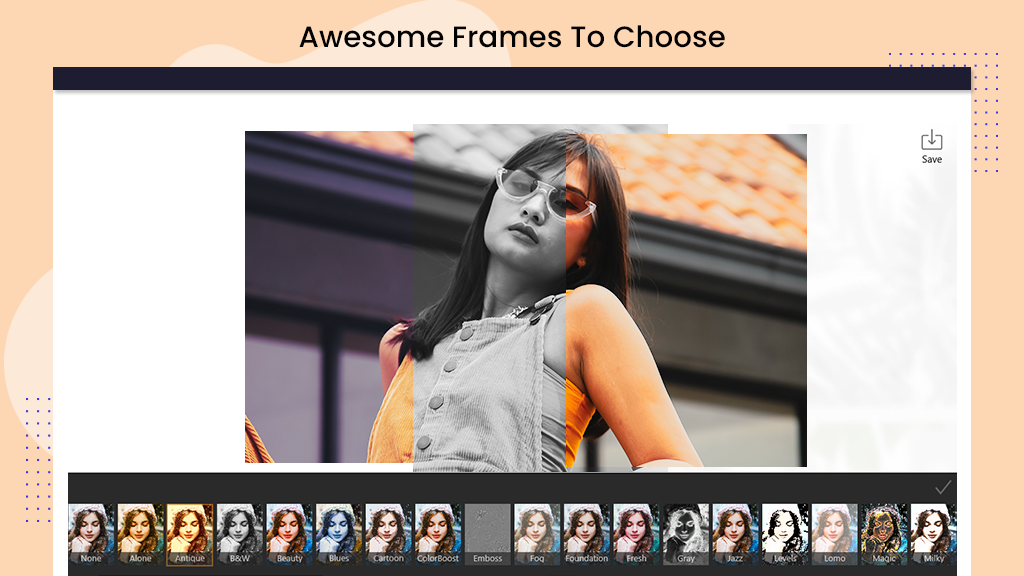 Step 7: Adjust brightness contrast, saturation, white and shape effects on your photo. there is lot's of photo editing tools.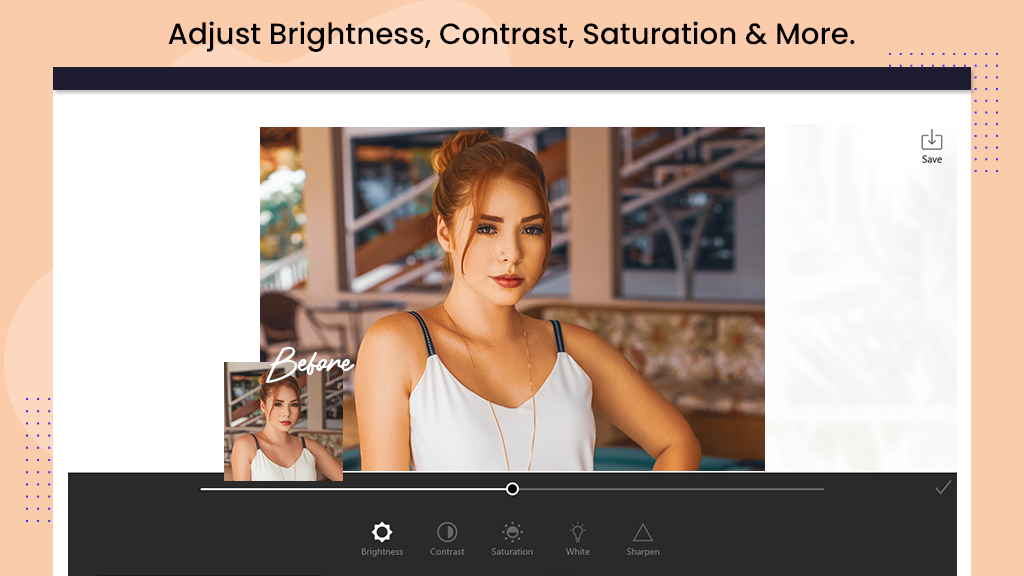 Step 8: To Add stickers on you freestyle collage click on stickers button and choose your sticker and set position.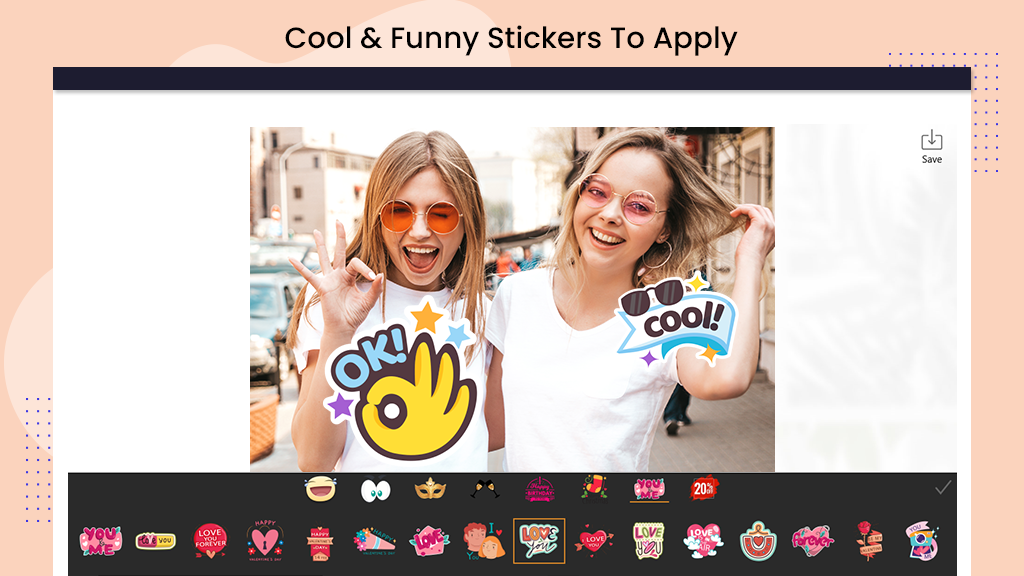 Step 9: To Write text on your photo click on text button and write your text in text area.
Choose Text alignment and size or you can choose your text style.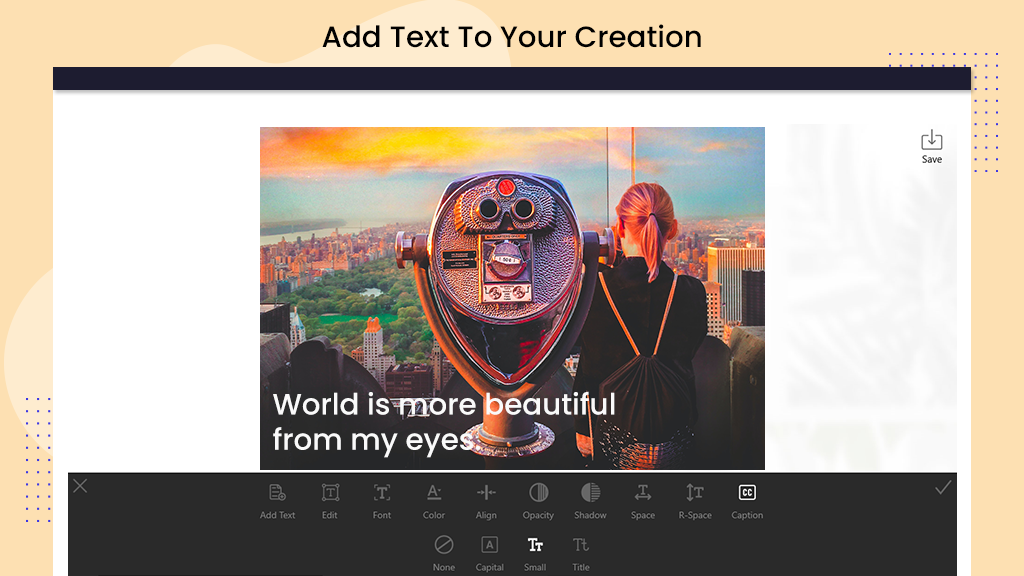 Step 10: Click on Draw doodle button to draw on your photo, choose pencil size and erase to erase draw.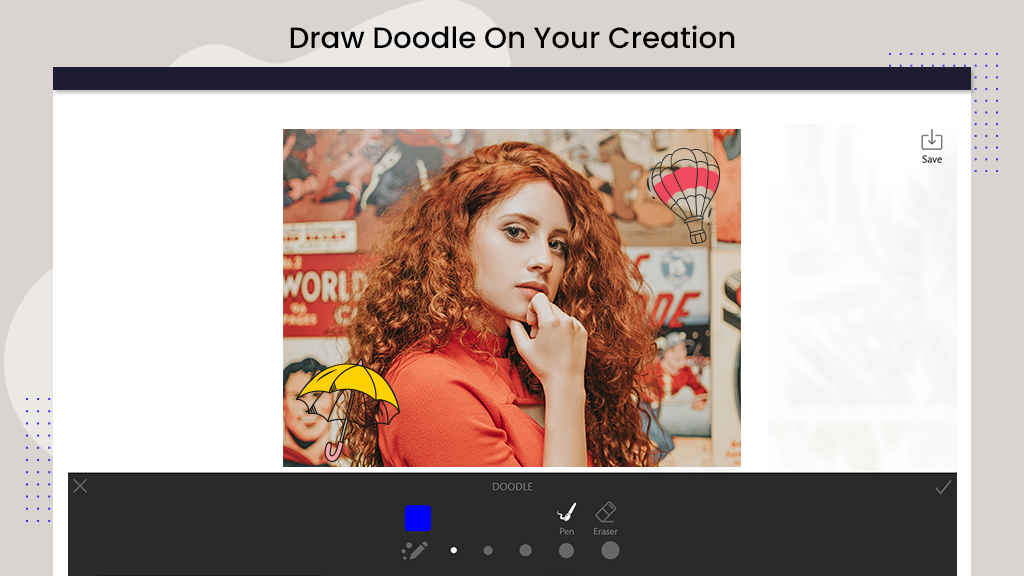 Step 11: After apply all tools click on save button to save your creation in your gallery. Share this with your social media story or post.