When it comes to video and audio playing one can go through a lot of trouble, downloading different apps for different formats can be a headache.  Well, our app "DVD video audio player – play all formats" provides you the best features to play your videos and audios anytime and anywhere. This is the best app which supports every format and can play any type of videos within a second. Get rid of those several apps now because this app can do everything you need. Our updated and precisely designed features provide you the best assistance when it comes to video and audio playing. Look at our features listed below and follow the steps given to start using this app right now.DVD Video Audio Player – Play All Formats is the best audio and video player that you will come across on windows.
You can directly play any Youtube links or any other online link, which is why this app is different from any other player in store. Our stunning media player works as a live movie player and audio player. Network streaming available. You can provide any URL and even it fetches by text also.
Features of Media Player:
Automatically videos from gallery are loaded

Video effects and Audio Effects with full control

Slow and fast forward your video tracks

Keyboard Handling feature is available

If screen is locked, app still runs.

Video Player: Free player that supports all popular formats

Subtitles: Enable/disable or select the available subtitle tracks

External Subtitles: Media player also allows users to add external subtitle

Network Stream: Allows network streaming by providing a URL

Screen capturing is available

Forward & Backward Jump available
Video File Converter features available from within the app itself, so that you can convert your video file into any other video formats like Mp4, WMV, Avi and Transcode Profiles available are 1080p(1920×1080), 720p (1280×720), WVGA (800×480), NTSC (720×480), PAL (720×576), VGA (640×480), QVGA (320×240).
The video player also supports subtitle tracks with an option to enable or disable the subtitle's file. Users also have an option to add external subtitles.
However, to access the external subtitles, the subtitle file must be selected from the given path.
PLEASE NOTE: This is a full HD 4K player. We will appreciate any feedback or comments. Please rate us if you like it.
Our app "DVD video audio player- play all formats" provide you a wide range when it comes to playing files as we support a lot of formats when it comes to video playing. Now you can choose your desired file from your device quickly and very easily with our specially designed features just for video and audio playing. Follow the steps given below to do it yourself without facing any problems.
Step 1: Open "DVD video audio player- play all formats" on your device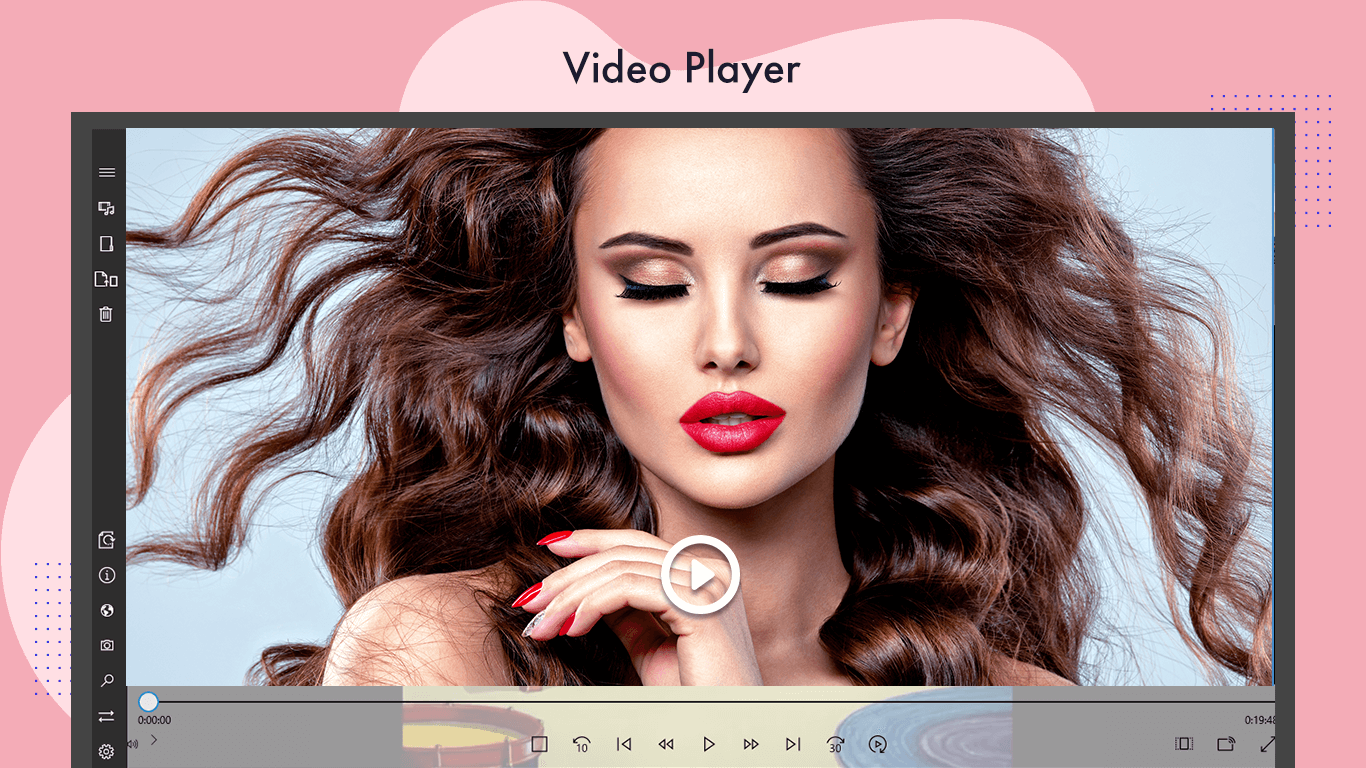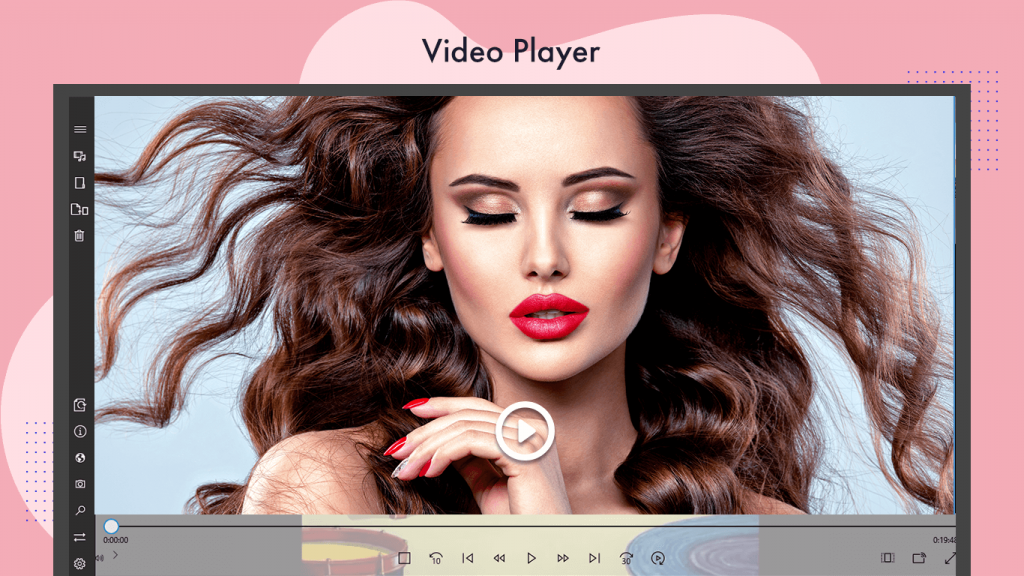 Step 2: Click on the "add folder" given on the left of the home screen of this app.
Now the app will allow you to choose any folder from your device by clicking on it.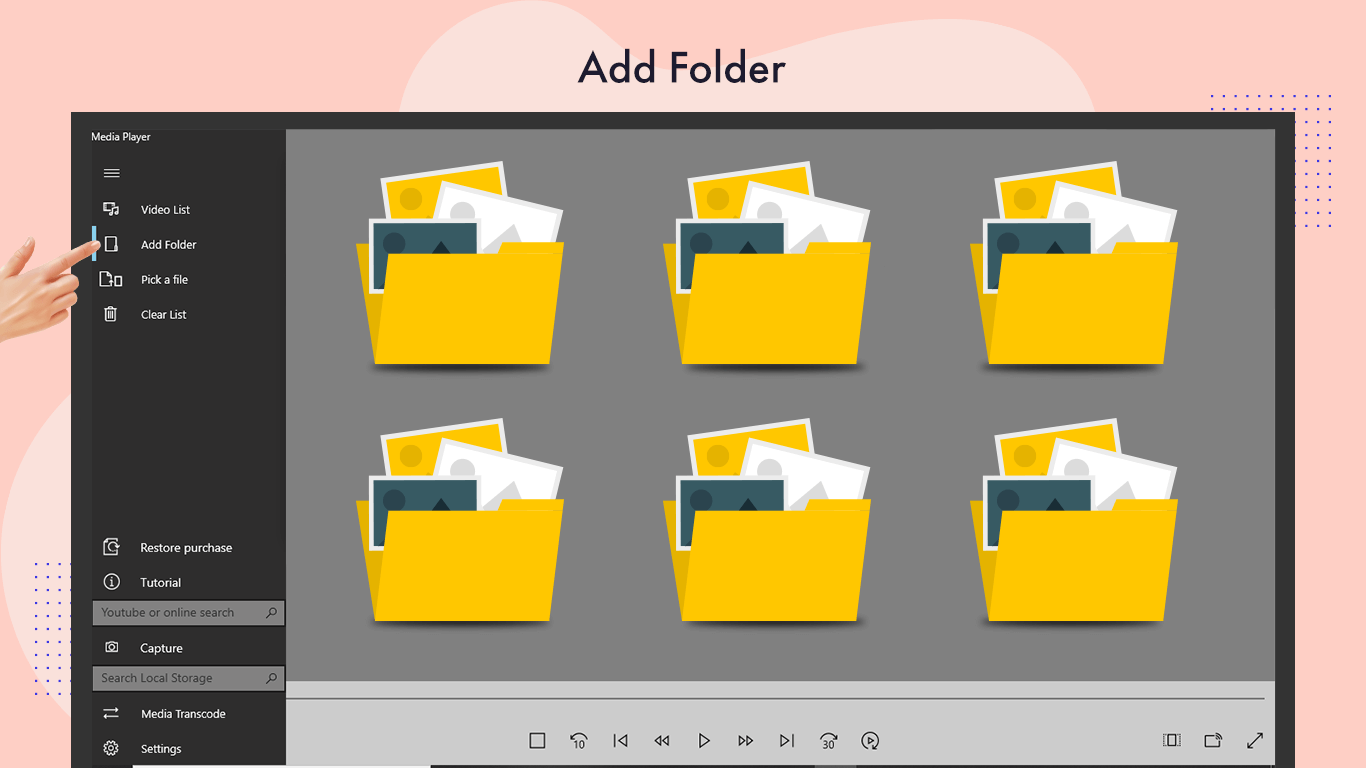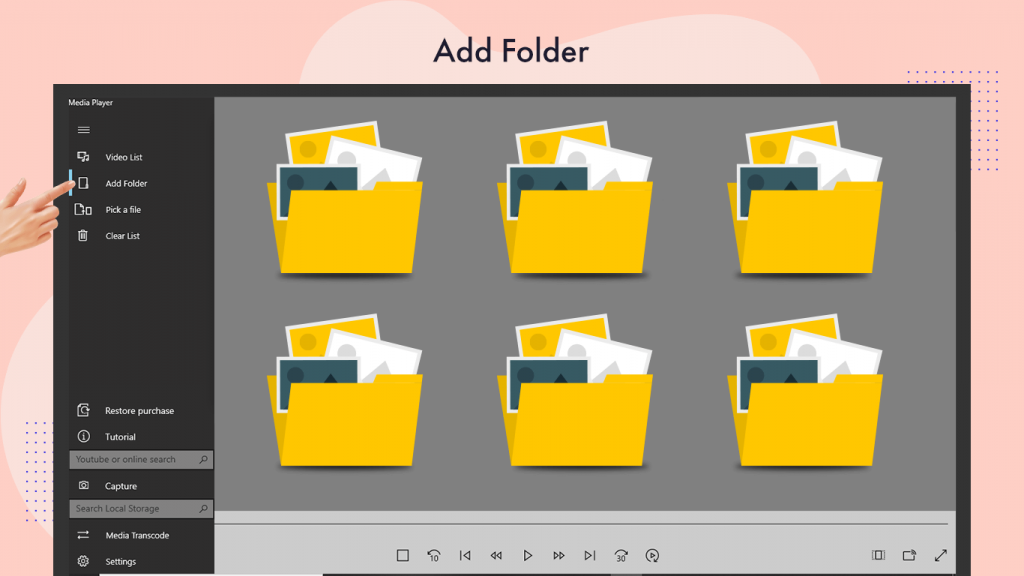 Step 2: The option will open all the video and audio files within the selected folder which provides you a much larger space for a lot of data together.
The "pick a file" option also allows you to select any desired file from your device by clicking on it.

This option helps you to select only one file according to your wish

The "parallel lines" icon on the top of the side bar helps to expand the bar when you click on it and provides the names of the options on their right side

The clear list option given just below the "pick a file" option allows you to clear the whole list selected from your device with only one click.